What makes a vehicle hall of fame worthy? Perhaps it's each aspect of the vehicle combined into one above par driving experience. Regardless of the qualifications, we here at Glendale Mitsubishi believe that each Lancer Evolution is worthy of the title. If you haven't gotten behind the wheel of the 2015 Lancer Evolution yet, let us help you change that.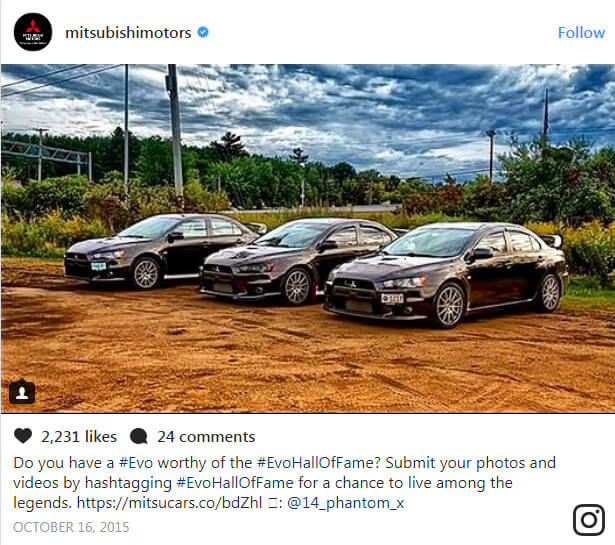 The Lancer Evolution will stun you with its stylish good looks as well as its rave-worthy performance. Steady handling provides a smooth ride at every curve and bend of the road and a 2.0-liter all-aluminum block engine will impress you with 291 horsepower. An available 6.1-inch touchscreen display adds ultimate convenience while SiriusXM radio entertains you and your passengers endlessly.
There's a whole lot to love about the Lancer Evolution. Why not come see it for yourself? We're located at 1235 South Brand Boulevard in Glendale and we're looking forward to seeing you.